Buying vs. Leasing a Vehicle: What Should I Do?
Wilson Kia | Flowood, MS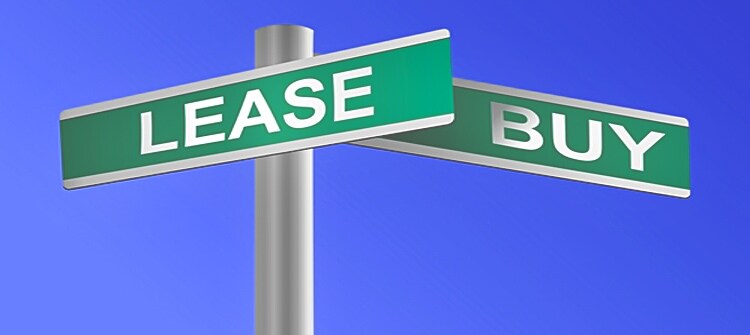 For many people, the buy-versus-lease discussion is a fork in the road that's a little confusing, which is understandable. Making this decision is a big step financially, so naturally, you want to be informed.
That's why we are here!
The team at Wilson Kia in Flowood, Mississippi wants to make sure you make an informed decision during the process of purchasing a new or used car, so we have compiled some useful information for you.
The difference
For starters, when you buy a new or used car you pay for the entire vehicle. When you lease, you pay for a portion of the car for the period of the time you drive it. A lot of you might already be familiar with that, but it's important to note.
Ownership
Buying a KIA vehicle means Jackson MS area shoppers have complete ownership. It doesn't matter how you pay: cash, finance it, or make monthly payments. If you finance the vehicle you must meet the lender's requirements on making timely payments, though. If you don't, the lender can repossess the vehicle, which will greatly affect your credit score.
The finance institution that you pay to for the vehicle actually owns the leased vehicle. Yes, you're still paying for it, but you're only paying a percentage of what the car actually costs.
Down payments
The bank will ask for a down payment most of the time if you're buying a vehicle. A leased vehicle normally doesn't require a down payment. You'll usually just pay the first month's payment, a security deposit, the acquisition fee and other fees and taxes. You can, however, choose to make a down payment if you want. That'll lower your monthly payments. It really just depends on your financial situation and how you'd like to spend your money.
Future value
A purchased vehicle will be worth whatever you can sell it for. It's very important for you to keep your car clean and maintained properly if you plan on selling it someday. The resale value won't be a concern for you if you lease a vehicle, though. The financial institution guarantees the future value which is called a residual value. Be careful about mileage limits and maintenance guidelines, because if you don't live up to those standards they have the option to charge you.  A lease can be a great way to guarantee the resale value of a vehicle from unforeseen things like changes in gas prices, new auto technologies and changes in consumer tastes.
Benefits and Drawbacks
If you want to keep your car for the long haul, buy it. Once the car is paid off, it's all yours to drive it forever, pass it down to a family member, sell it, or whatever you choose to do. It's your baby! However, when you buy you're taking a risk on its future resale value. It's hard to determine what the car will be worth in case you want to sell it.    But with a lease you can always purchase the vehicle at the end of the lease term (and even finance it) if you wanted to continue driving that vehicle or wanted to pass it down or sell it.
Leased vehicles are great if you don't want to spend more money and want to avoid a down payment. It's the cheaper option, and if you'd like to keep some money in your pocket, our Jackson MS area KIA finance center can help with that. Leases typically last about three years, so it's time to turn it in you can send it back and pick up a car with the latest technologies and features. The downside is that there are mile and alteration restrictions and you're not building any equity. Also, only car shoppers with good credit scores can qualify for a lease, so if you have bad credit you don't have this option. 
What you should do
So, now it's your time to think about what's best for YOU. Every person's financial and personal agendas are different, so there's no concrete answer on which is best. It's your choice!
We'd love to talk to you about this further. If you have any questions please do not hesitate to contact Wilson KIA. We can give you more information and advice and help you get on the road the RIGHT way!