The Kia UVO system is a smartphone interfacing technology and infotainment suite that can be found on almost all new Kia vehicles on sale near Jackson. Whether you're looking for easy access to Apple CarPlay® and Android Auto®, smartphone-directed feature controls, or security updates when you're away from the wheel, this innovative technology can help. So, what does Kia UVO do? Just about everything, as it turns out!
UVO History
If you want to answer the question, "What is Kia UVO?" you should have an idea of where the feature has come from. When this system first debuted in model year 2011, it was known simply as UVO. After some major changes in model year 2014, it took on the eServices label. The initial array of features included Bluetooth interfacing, Jukebox, a rear-view camera, and voice commands, too! The first eServices update added Enhanced Roadside Assistance, vehicle diagnostic reporting, and a Parking Minder feature.
Kia UVO eServices and Essentials Today
Today, you might see the basic Kia UVO package labeled as "Kia UVO eServices" or "Essentials." Regardless of the name, you can be sure that your Kia UVO-enabled model will possess each of the following features:
Emergency Services, including button-activated Roadside Assistance and 911 Connect
Infotainment Features, including hands-free calling, hands-free texting, as well as Apple CarPlay™ and Android Auto®.
Personal Assistant tech, including Parking Minder, trip info tracking, and easy access to points-of-interest.
Diagnostics and Service updates, including a button-activated diagnostics check and automated critical alerts.
My Car Zone protections, including a curfew limit alert, speed alert, and a customizable geofence alert.
Crucially, these features allow for seamless integration of your on-board touchscreen driver interface and the smartphone you use every day. On the Kia UVO app, you'll even earn awards and badges for driving safely and taking care of maintenance.
Kia UVO Voice Commands
Did you know that Kia UVO was initially an abbreviation for "Your Voice"? Today, this history survives in the wide array of voice commands offered with every UVO-enabled vehicle. Here are just a few of the most useful:
"Radio" – Plays the last radio station that you were listening to. Say the desired frequency too, and you'll go directly to a new station.
"What's Playing?" – With HD Radio enabled vehicles, UVO will read you information on the artist and song.
"SIRIUS" – Plays the most recent SIRIUS XM Radio channel.
"Play Bluetooth" – Plays music from whichever device is connected to your Kia Bluetooth.
"Call (Name)" – Uses hands-free dialing to call the person you've named.
"SMS" – If you receive a text message on a Bluetooth-enabled and connected device, use this voice command to have it read aloud.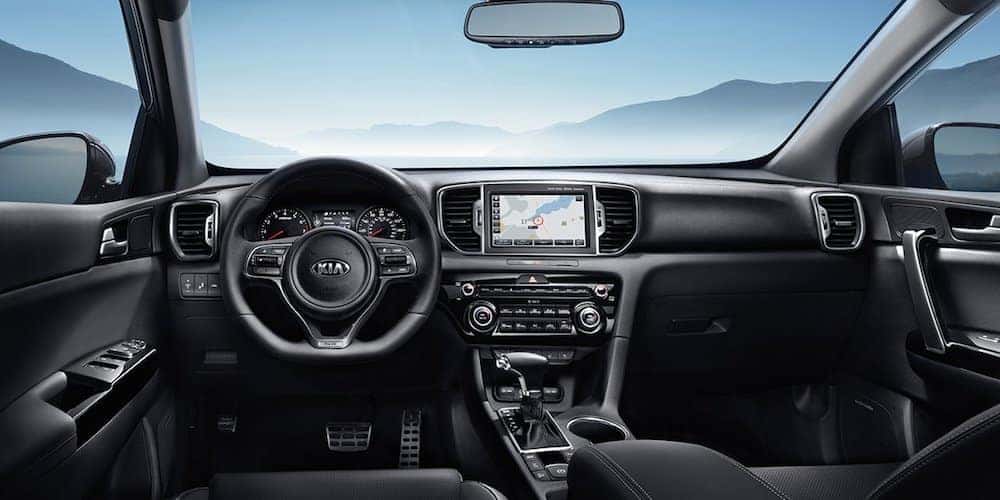 Kia UVO Eco and Kia UVO Luxe
Do you own a hybrid or an electric Kia vehicle? What about the stunning Kia K900 luxury vehicle? If you answered yes to either of these questions, your vehicle probably possesses Kia UVO Eco or Kia UVO Luxe, respectively. Eco allows you to be smarter about recharging near Brandon or Madison, and to set a schedule that works with your day-to-day! With Luxe, you'll enjoy features like Kia UVO remote start, along with access to the prestige club.
Get the Help You Need from Wilson KIA!
You can download and find the Kia UVO app in the same way that you would find any other app: Just visit your smartphone operator's marketplace. Do you need assistance with some Kia UVO troubleshooting? Perhaps you're having some trouble with the latest Kia UVO update. No matter what your issue is, there's a service expert at Wilson KIA who can help. Call or contact us today to schedule service or get advice.
---
Explore Our Models
The Kia Telluride has been one of Kia's best selling vehicles in the U.S. for years, and with the 2023 Kia Telluride release date approaching, it seems that this SUV shows no signs of slowing down. So, what's new for the 2023 Kia Telluride? Not only does this SUV have brand new design features…

Looking for a sporty new sedan to improve your rides around Jackson and beyond? Consider the all-new 2022 Kia K5! A sleek design, powerful performance specs, and excellent fuel economy numbers are just some of what the Kia K5 brings to the road–it's designed to upgrade your commute to the next level in every…

Looking for a stylish new three-row SUV for your Jackson commute? Consider the 2022 Kia Sorento! There's a lot to love about the Sorento, from its spacious cabin to its innovative technology, and the 2022 models add even more features over the 2021 configurations. Wilson KIA has all the details on the nine available Kia…