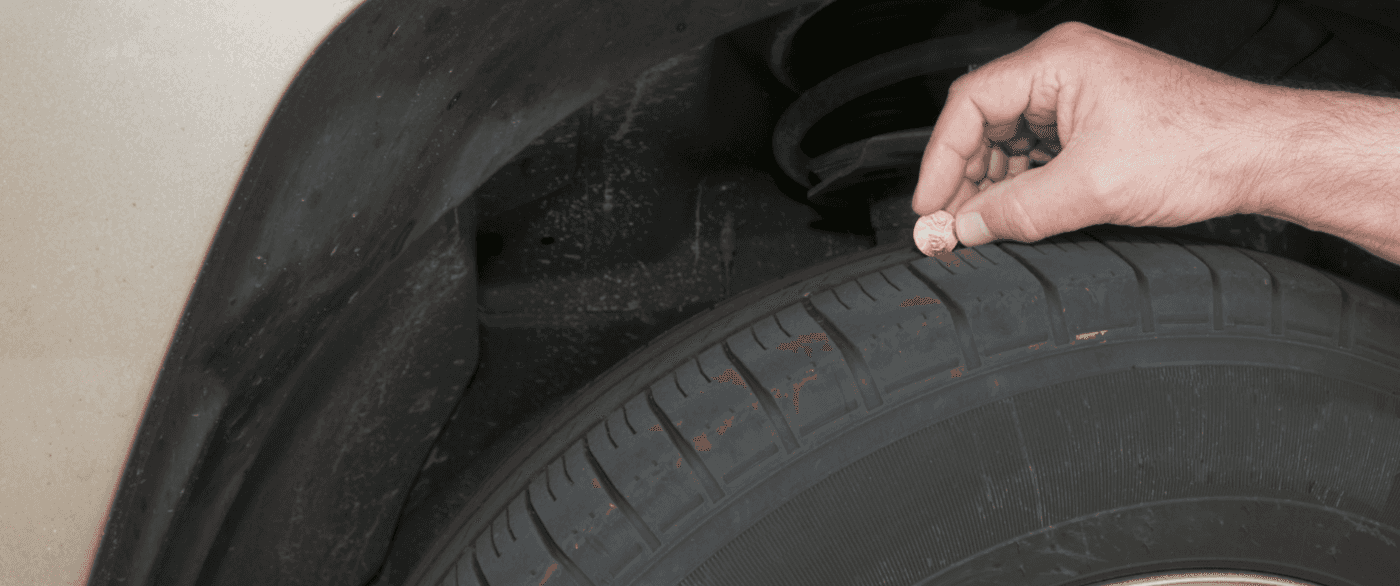 When you're driving your family in around Jackson and Ridgeland, you want to ensure that you're as safe as possible. If you're wondering whether you should rotate your tires or get a new set, you'll need to first assess the wear on your tires. Learn how to check tire tread depth with the service center experts at Wilson Kia.
---
What's a Safe Tire Tread Depth?
First, it's important to understand your specific tire needs, especially if you live in a colder climate or have opted for custom wheels. Beyond any unusual ranges and circumstances, though, your new tire tread depth ranges from about 10/32 to 11/32 of an inch. Deeper tread grooves are typically available in colder areas, though that's not likely an issue on your drives around Brandon.
According to experts at the U.S. Department of Transportation, you need to replace your tires if the tread is 2/32 of an inch or less. It's worth noting that your Kia will perform better in terms of fuel economy and maneuverability with proper tread depth, and knowing the answer to "How do I check tire tread wear?" will ensure that you stay safe on your everyday drives.
What's the Penny Test?
Have you heard the phrase, "if you can see Lincoln's head–you're dead?" You might know that checking the wear on your tires doesn't take any specialized equipment or tools! In fact, it's actually quite simple with items you can find in your home. Enter the Penny Test! Wondering how to check tire tread depth with only a penny? It's simple:
Place the penny in between a groove on the tire with Lincoln's head facing down.
If you can see all of Lincoln's face, the tire treads measure 2/32 inches deep or less and it's time to schedule a tire replacement.
Do this for each tire, and be sure to check different areas on the tires.
Other Ways to Ensure Tire Performance
While the Penny Test offers a good rule of thumb, there are plenty of other ways to make sure you're getting the most of your tires. While you don't necessarily need a tire tread depth gauge, you can still purchase one if you'd like additional peace of mind.
Also keep in mind that your tires may have tread wear bars that indicate when a tire reaches the 2/32 minimum depth. Both of these are relatively inexpensive and can be reused as much as you want. You can also use these to check your tire variance, which is a way of understanding the expected difference in wear on your tires. Additional ways to keep your tires healthy include:
Tire pressure checks
Inspections for any visible damage
Inspections for any tire rot or disintegration
Tire alignment
Tire rotation
Explore our service specials to make sure your tires are kept road-ready at an affordable price!
Keep Your Tires in Their Best Shape at Wilson Kia!
Now that you've learned how you can stay safe in your new Kia by learning how to check tire tread depth, it's time to see how we can get you outfitted with a new set of rubber. Contact us today to see how we can help you get the tires you need at a competitive price.
Want to learn more? Read up on the difference between wheel alignment and balancing today.