Kia Soul and Kia Sportage Receive Best Possible IIHS Safety Rating
It's no surprise that the Kia Soul and Kia Sportage both received the most prestigious safety honor–Top Safety Pick+ designations– from the IIHS. From Hill-Start Assist Control and Electronic Brake Force Distribution to the advanced Brake Assist System, the 2018 Kia Soul is designed to keep Jackson area drivers safe. The Sportage, on top of these features, also boasts an Iso-structure unibody (steel enforced frame) designed to handle impact. Kia is once again topping the safety charts in 2018!
What Does It Take To Be a Top Safety Pick+ Vehicle?
To qualify for the highest IIHS safety honor, the Kia Soul and Kia Sportage had to receive the best possible rating ("good") across the five IIHS crashworthiness tests. Furthermore, both vehicles had to earn a rating of "advanced" or "superior" for frontal crash prevention systems. And if you think it ends there, you would just be foolish. Both the 2018 Soul and the 2018 Sportage also had to land an "acceptable" or "good" rating for headlight testing.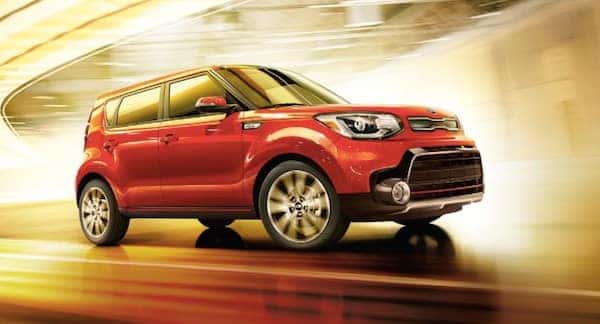 The extensive requirements just go on and on. All IIHS awards are merit-based and extremely difficult to earn; you don't get an award for participating when it comes to safety. "We tried to implement some safety features" just won't cut it on the road. And well, the Soul and Sportage have the safety features required to talk a big game!
Kia once again stepped up to the plate this year to prove itself when it comes to safety. We at Wilson Kia near Jackson understand that safety comes first; we are here to put you in a car that will keep you and your family protected.
To learn more about the 2018 Kia Soul or the 2018 Kia Sportage, contact Wilson Kia at (888) 379-0815.