How Many Miles Do Tires Last?

When you purchase a brand-new car, you can expect that most new tires from the manufacturer will last approximately 50,000 miles. This is also true for high-quality replacement tires. Wilson KIA has more details on the life of a tire, and you can contact us if you have any other questions about the condition of your tires.
What Factors Affect the Life Expectancy of a Tire?
Answers to questions like, "how many miles do tires last" and "how many miles should tires last" can vary thanks to factors like the kind of tire you choose, the drivetrain of your vehicle, driving habits, and more.
Type of tire: High-performance tires provide extra grip, however that may cause them to wear down more quickly. All-season tires have less rolling resistance, so there is less strain on the tires.
Treadwear rating: Your tires also come with a treadwear rating that rates the life expectancy of the tire treads.
Drivetrain: The drivetrain of your vehicle affects where the power is sent. The tires that receive a majority of the power will wear out sooner.
Road conditions: If you have to drive on gravel or dirt roads regularly, or you encounter construction, snow, salt, rain, and ice, your tires will take more of a beating. Off-roading can also play a role in how frequently you need to replace your tires.
Terrain: If you live in an area with inclines on the roads, tires can wear faster because more friction is needed to start and stop the car.
Driving habits: If you brake hard or stop quickly, it can cause more stress on your tires.
Proper Tire Care
Jackson drivers can make a few simple changes to help keep their tires in good condition for as long as possible.
When you fill-up the tank at the gas station, check your tire pressure. Under-inflated or overinflated tires do not last as long.
Regularly check for tire wear and make sure your tires have adequate tread depth.

Rotate your tires

to make sure that tire wear is as even as possible.
Make sure that you keep up with regular vehicle maintenance.
Want even more tips on taking care of your tires? Check out our handy guide on tire care here, or visit our Parts Department today!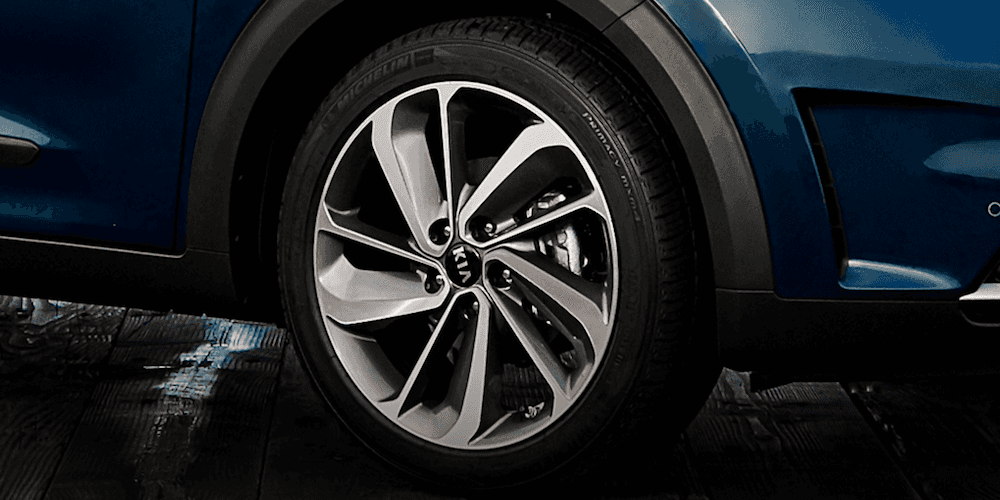 Take Care of Your Tires at Wilson KIA
At Wilson KIA near Brandon, we want to ensure that your tires last as long as possible. Set up an appointment at our service center to have your tires inspected or rotated. We offer affordable tire service near Ridgeland. Contact us today. Explore more of our parts tips and tricks where we answer frequently asked questions such as, "How long do car brakes last?"
---
Explore Our Models
The 2024 Kia Sportage is a fusion of robust performance, advanced features, and elegant design. This subcompact SUV ensures an excellent driving experience and offers leading cargo space and rear-seat legroom. Explore the unique traits of each 2024 Kia Sportage trim and redefine your driving experience in Jackson and Brandon. Explore all the Kia…

Experience the perfect blend of efficiency and style as you navigate the lively streets of Jackson in the 2024 Kia Forte. This sedan sets new standards for fuel economy and is celebrated for its exceptional gas mileage, reaching an impressive 41 MPG. Whether you're casually cruising through city avenues or embarking on a highway…

The Kia SUV that Jackson drivers trust year after year is the Kia Sportage. Why does the Sportage endure as a popular favorite for many drivers? The Kia Sportage interior is one of the top reasons! The blend of cargo space, legroom, and state-of-the-art features makes it an irresistible vehicle. The 2024 model year…