The 2018 KIA Stinger is a Thanksgiving Treat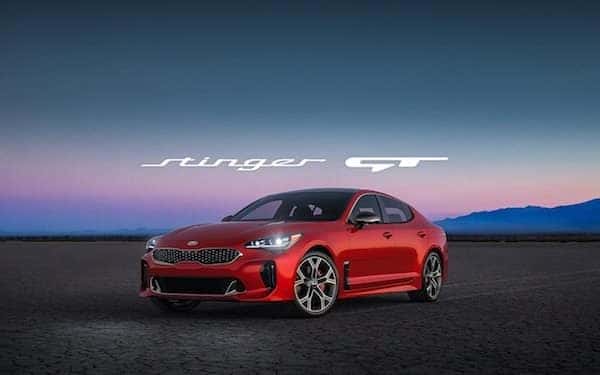 Get your stretchy pants ready, Thanksgiving is almost here. But while the delicious turkey and stuffing looks yummy, nothing looks more appetizing this Thanksgiving than the 2018 KIA Stinger. After years of not offering a sports car, KIA is bringing its sports tourer to the U.S. in just a few weeks.
Going through its last bit of fine-tuning, the 2018 Stinger is getting a burlier sound for the American market.
"It sounded like a hissing note, like a restriction, something from the seventies," said Orth Hedrick, vice president of product planning at Kia Motors America. He continued, "as a general rule, Korean consumers don't appreciate loud exhausts — because they consider it [to be] a bad muffler, [that] someone's not taking care of their car. It's not refined." As for us U.S. buyers? We want it to have a healthy purr, which is what it is getting.
KIA Stinger Fans Near Jackson MS Can Carve The Streets This Thanksgiving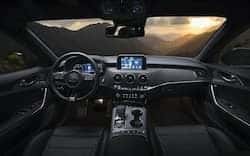 The engine is sure to impress on many levels. Not only will it give off that brawny growl, but it will also raise some hairs when the gas pedal is pressed. With a faster zero to 60 time than many high-end sports cars like the base Porsche Panamera and BMW 440i Gran Coupe, adrenaline junkies will be sure to get their fill.
While the engine will be powerful, the interior will keep drivers and passengers happier than ever before. In order to make every drive as enjoyable as possible, the 2018 Stinger will have a well-tuned audio system that puts a whole bunch of bass into the cabin. This five-door sports car knows how to please the masses, and will be sure to be the talk of the dinner table this Thanksgiving.
To learn more about this beautiful model, contact Wilson KIA by calling us at (888) 379-0815. Stop by your KIA dealership very soon to check out the 2018 KIA Stinger in person!