The History Behind KIA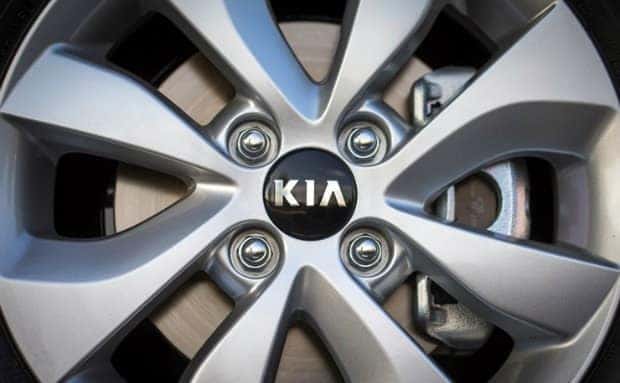 Long before our KIA dealer serving Jackson MS came about, a company by the name of Kyungsung Precision Industry was founded in December of 1944. Kyungsung Precision Industry was the origin of KIA, and opened its first plant in a month later in Yeongdeungpo, Seoul in January of 1945. For years the company stuck to its original name, until April of 1952 when it was finally changed to KIA Industries. As the years went by, KIA kept producing and unveiling cars. In January of 1987, KIA first step foot on U.S. soil with the KIA Pride.
In 1992, production began for KIA's first independently owned passenger car, the KIA Sephia. A year later, the KIA Sportage was launched, and 23 years later, Jackson MS area KIA drivers can still enjoy it! In 1996, KIA launched the Elan, which was Korea's first authentic sport car. While KIA was doing well, they were looking to merge with another great company, which is why they merged with Hyundai in December of 1998.
History Lesson For Jackson MS Area KIA Drivers
The turn of the century brought great success for KIA. KIA received the Korea Quality Award in 2001, and exceeded 10 million units of Total Cumulative production in 2002. In the United States, Cumulative sales exceeded 1 million units in March of 2003, achieving great success in a short period of time. Not only did the brand itself receive great success, but certain models did as well, right out of the gate. The KIA Rio took first place in J.D. Power's quality ranking in the sub-compact category in June of 2006.
An extremely proud moment was when KIA Motors was named Car Company of the Year by Autocar and the received the Presidential Award for exceptional design management in November of 2008. While KIA continued to produce top vehicles, they also kept getting acknowledged for their great design, performance, and overall quality. We can go on and on about every award and milestone KIA has reached, but we don't want to take too much of your time. Recently, the KIA Cadenza, Soul, Sportage, and Soul Turbo have each received individual awards, showing just how successful the KIA brand has become.
To learn more about KIA and how we became what we are today, contact Wilson KIA by calling (888) 379-0815.