How Much Does the Kia Telluride Cost?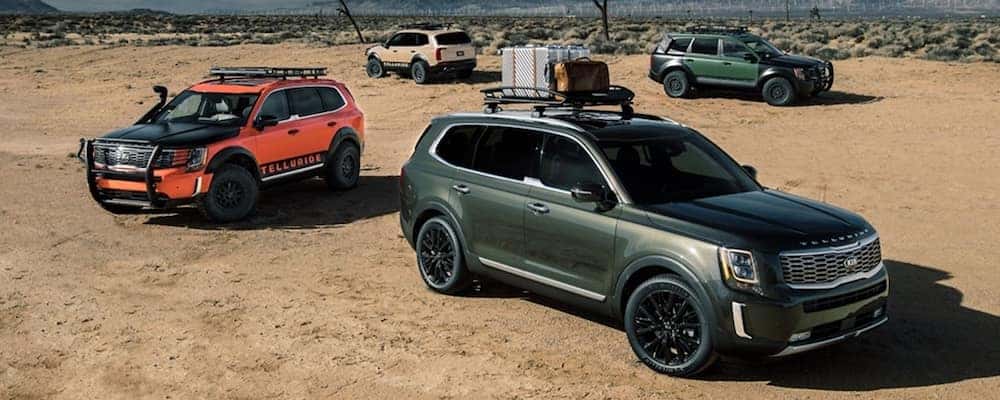 The 2020 Kia Telluride has been generating a lot of buzz even before it hit the market. When you see all that it has to offer for Jackson drivers, it's not hard to see why it has been getting attention from Brandon drivers and industry experts alike. The 2020 Kia Telluride is well-equipped with innovative luxury features for a price that does not break the bank. Learn more about the pricing information for each of the Kia Telluride trim levels with Wilson KIA.
Kia Telluride MSRP by Trim Level
The Kia Telluride comes in four available trim levels, and each one of them is quite affordable. We have broken down the Kia Telluride cost by trim level below:
Kia Telluride LX: $31,690 MSRP
Kia Telluride S: $33,990 MSRP
Kia Telluride EX: $37,090 MSRP
Kia Telluride SX: $41,490 MSRP
Other Noteworthy Features
For a budget-friendly price, you will find a wealth of great amenities included with the 2020 Kia Telluride. Features you will find available across the entire lineup include the powerful 3.8L V6 engine, an 8-speed automatic transmission, and all-wheel-drive capabilities.
Keep in mind that each of the Kia Telluride trim levels varies when it comes to some of the features offered. Those that opt for the SX can only seat seven passengers while customers that select either the LX, S, or EX will have seating for up to eight. If the latest technology features are a must-have, those who select the EX or the SX will love the 10.25-inch touchscreen display. If you choose the LX or S trims, you can still enjoy an 8-inch touchscreen display.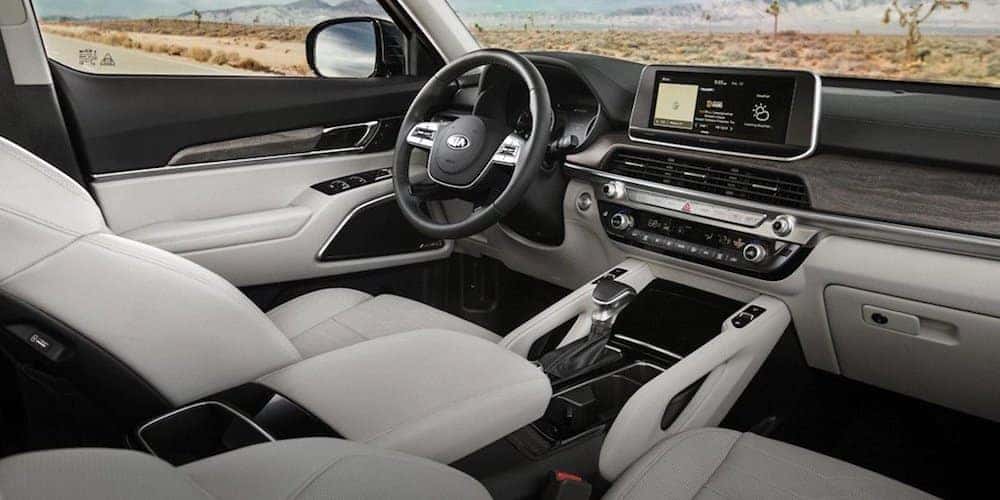 Take the Kia Telluride for a Spin at Wilson KIA!
If you would like to see all that the Kia Telluride has to offer Ridgeland drivers, be sure to stop by Wilson KIA to set up a test drive through Flowood. We can't wait to show you all of the exciting features. Contact us today for more information, or peruse our new Telluride inventory, or learn about tire tread depth.
More on the Kia Telluride
The 2020 Kia Telluride has been generating a lot of buzz even before it hit the market. When you see all that it has to offer for Jackson drivers, it's not hard to see why it has been getting attention from Brandon drivers and industry experts alike. The 2020 Kia Telluride is well-equipped with innovative…

When you purchase a new Kia Telluride from Wilson KIA, you want it to remain in pristine condition on the Jackson roads as long as possible. That is why it is important to keep up with Kia maintenance. To help drivers in the Brandon area, we have included a Kia Telluride Maintenance schedule below so you…