How Often Should You Change Your Oil?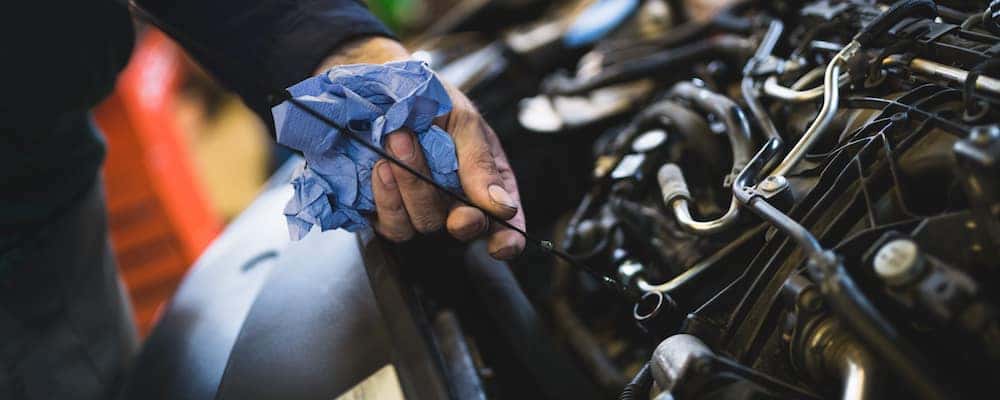 Oil changes are a vital part of basic vehicle maintenance, contributing to the health and lifelong performance of your car. The old adage was that you needed to change your oil every 3,000 miles, but higher performing engines and fluids have extended this period, allowing vehicles to go between 7,500 to 10,000 miles in between oil changes. Every model is different, so it's important to check your owner's manual for specific guidelines, but all cars need this crucial service during their lifetime.
Oil Change Frequency Guidelines
There are a variety of factors that can influence your need for more frequent oil changes. If your Jackson driving style regularly includes any of the following, you may be putting additional strain on your car, upping the need for fresh oil:
Off-roading
Commercial use
Racing
Heavy towing
How Often Should I Check My Oil Level?
Checking your oil level once a month is a good rule of thumb, helping you to notice any possible leaks in the system before they cause more damage. It's also good to note your oil's color, as changes in its appearance can mean there are metal particles mixed in, which can cause serious issues. Many auto malfunctions are preventable with regular care, and oil changes are one of the most important procedures to handle.
More Oil Change Tips
Even if you don't drive very frequently, you still need to perform oil changes. Oil breaks down over time, even when not in heavy use, and can cause engine overheating. You should also change your oil filter during your service appointment.
If you have questions about your car's performance and maintenance needs, the service experts at Wilson Kia are here to help. We want every Brandon driver to feel confident behind the wheel, so contact our service center to let us know how we can help.
Get Your Oil Change in Flowood with Wilson Kia
To help you get the service you need at a price that won't break the bank, we offer many service coupons for many of our regular maintenance tasks. Schedule your service appointment today, and keep running strong on every %%target_city%% street.
Service Specials at Wilson Kia
More Service Tips From Wilson Kia
Oil changes are a vital part of basic vehicle maintenance, contributing to the health and lifelong performance of your car. The old adage was that you needed to change your oil every 3,000 miles, but higher performing engines and fluids have extended this period, allowing vehicles to go between 7,500 to 10,000 miles in between…

Though tire care may not always be your first concern, giving them proper care and attention can make for a better, much safer drive around Brandon. Make tire care part of your regular maintenance routine and you'll save yourself money and time down the road. Follow are tire care tips here at Wilson Kia and you're…

Schedule Service Kia Maintenance Schedules When you purchase a new Kia or used vehicle, you do so with the intention of driving that vehicle around the Jackson area for many years to come. To make sure that's possible, you need to keep up with basic, routine vehicle maintenance. Regularly Inspect Your Vehicle Approximately every month,…